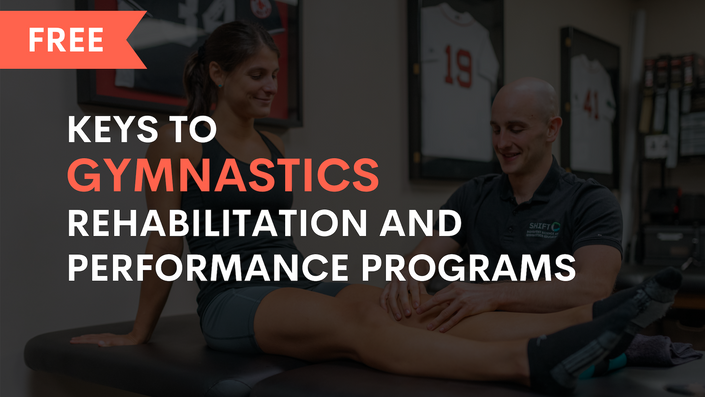 Keys to Gymnastics Rehabilitation and Performance Programs
Get Started Helping Gymnasts Restore, Enhance, and Optimize Gymnast's Performance with my FREE Online Course for Medical Providers
So you want to help gymnasts get over their injuries and crush their goals? Awesome. Learning the essential rehabilitation and performance principles is the best way to become the go to medical provider for your gymnastics community.

But the process of where to start can feel daunting. What should you do in the first few weeks of an injury or after a surgery? What exercises and progressions should you use? How do you rebuild strength, power, and plyometric abilities? And when they are through with rehab, how do you build a gymnastics specific return to sport program?

I'm going to help you cut through the confusion - to not only learn how to properly treat gymnasts for injuries, but also help them sky rocket training so they can see performance boosts and you can be happier in your day to day life.

In Keys to Gymnastics Rehabilitation and Performance Programs, I'll walk you step-by-step through the "must know" principles that I have used to help 1000s of gymnasts get over their injuries and excel in training. With 4 modules of high quality videos (that aren't too long) and real life case study examples along the way, you'll be on feeling much more prepared and well equipped to help gymnasts in no time.

So get going, gymnasts are waiting for your help and expertise!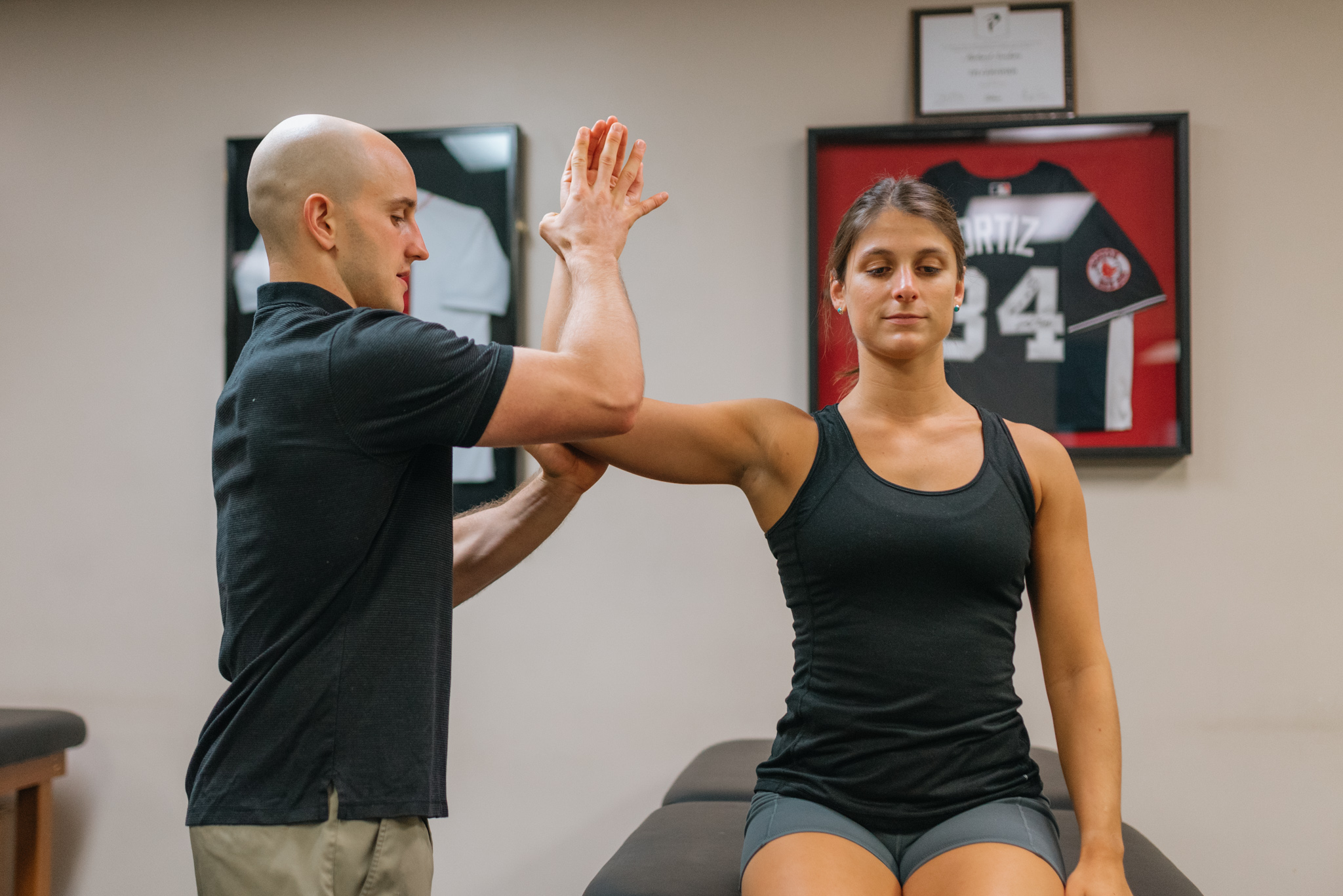 Course Curriculum
Lesson 1 - Gymnastics Assessments and Improving Mobility
Available in days
days after you enroll
Lesson 2 - Developing Strength, Power, and Dynamic Stability
Available in days
days after you enroll
Lesson 3 - Building Return To Sports and Maintenance Care Programs
Available in days
days after you enroll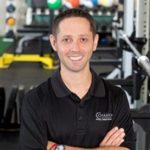 "I've seen Dave use these principles every day treating gymnasts at Champion PT, and they work.

We see so many gymnasts get better quicker, and go on to have huge performance boosts because of it."

- Mike Reniold, Sports Physical Therapist, Athletic Trainer, Co-Owner of Champion PT and Performance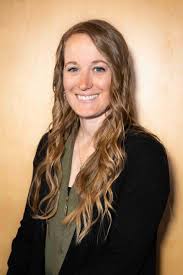 "I promise you will not regret enrolling in this course. Dave always gives us the latest science and practical tools to help gymnasts. It's all packaged in an easy to learn format"
- Kaysha Heck, Sports Physical Therapist and Gymnastics Coach
Your Instructor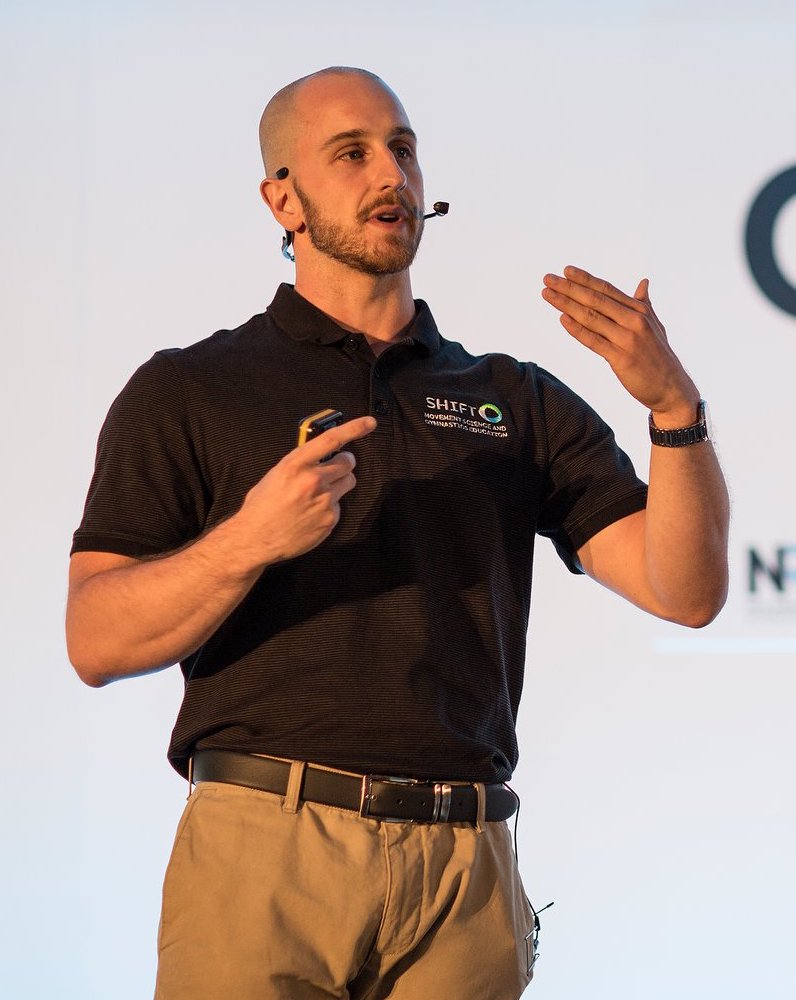 Dr. Dave Tilley DPT, SCS, CSCS comes from an extensive gymnastics background, being a former competitive athlete for 18 years and having 12 years of coaching experience. His unique background as a former athlete, current optional level coach, and current Sports Physical Therapist gives him a one of a kind approach for the performance and rehabilitation of gymnasts. He has successfully treated some of the most talented high school, collegiate, and junior elite level gymnasts in the world. Along with working with hundreds of gymnasts per month for medical, sports performance, or consultation, he has had the opportunity to travel both nationally and internationally to lecture on various gymnastics performance concepts. He also is actively conducting clinical research and writing medical literature for the sport of gymnastcs.
Dave is CEO of SHIFT Movement Science, an educational company that helps teach coaches, athletes, and healthcare providers about optimal performance and injury reduction concepts. Through his work with The Hero Lab, he encourages everyone involved in gymnastics to gain new education, apply these concepts in the gym, and help their gymnasts reach their long term performance goals while maintaining health and happiness in training.
Frequently Asked Questions
Does It Cost Anything?
How does free sound? To help the gymnastics community out, we are offering this course at zero cost. No strings attached, really!
Can I download the slides?
Yep! Upon enrolling and logging in, a zip file can be downloaded that has all the lecture slides, the references, and the bonus PDF.
How so I watch the lectures?
Once enrolling, a link will be sent to your email to log in and check out all the lectures. You can progress at your own pace, right from the comfort of your couch.
How long do I have access for?
Forever! Once you enroll, you can log back in and check out whatever you would like. We know people like to revisit the concepts, so we made life easy for you.